Treatment and Insurance Coordinator
I like helping to educate patients. I teach them how to achieve superior dental health and the smile they desire. It's a joy to work with an amazing doctor and team, where we're united to provide the best care to our patients. I review treatment plans with patients, as well as verify their insurance, file claims, and handle accounts receivable. Additionally, I set up and deliver lab cases, provide chairside assistance, and assist with scheduling, recall, and answering our phones.
Outside of work, I love spending time at the beach and attending sports events with my family. I have two wonderful children and am eager to get to know my new grandbaby! I also enjoy traveling and exploring new places. I'm excited for more road trips in my RV.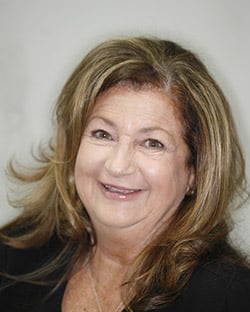 Business Manager
I enjoy working closely with Dr. Valle and our loyal, dedicated, and talented staff. We all bring our own strengths to the practice and together, we deliver incredible care that has our patients smiling! I oversee all marketing and advertising for the practice, as well as accounts payable and other accounting processes. In addition, I'm in charge of human resource development, payroll processing, and managing employee benefits and compensation.
Dr. Valle is my husband and I'm the proud mom to our three children. In addition to my work responsibilities, I volunteer at HeartLands Village retirement community, to provide prayer services to the residents. In my free time, I like being with family and friends and enjoy cooking, sailing, and practicing yoga.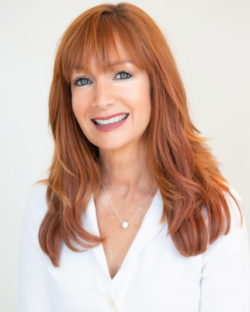 Insurance and Billing Specialist
I am happy to work with people who are making a positive change in their dental and overall health. They've come to the right office, because Dr. Valle and my coworkers are positive, supportive people who strive to provide the best dental care to each patient. I coordinate treatment plans for patients, and help each to maximize his or her dental benefits. I also facilitate the doctor and team schedules, arrange training, and oversee patient referrals, too.
When I'm not working, I'm usually volunteering at school and spending time with my husband Wayne and three children: Noah, Bruce, and Kristina. I also spend a lot of time taking the kids to their football, soccer, and basketball events.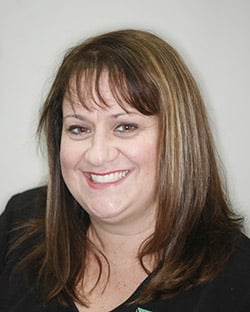 Dental Assistant
I am happiest when I'm able to relieve a patient's anxieties and worries. That's easy, because Dr. Valle is truly a gentle dentist! He's calm and kind and wants only the best for our patients. We have a great team here, with everyone committed to keeping patients comfortable, informed, and relaxed during visits. I assist Dr. Valle with different procedures, to make sure he has everything he needs while I also support our patients. When we're finished, I offer home-care instructions, answer questions, and check that our patient is happy with how everything went. I want people to enjoy visiting us!
I enjoy spending my spare time with friends, family, and my three dogs.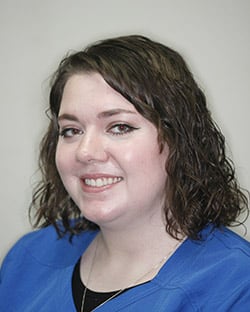 Dental Hygienist
Upon graduating with a Bachelor of Science degree in Dental Hygiene from University of Maryland School of Dentistry, I am excited to have the opportunity to work alongside with my dad and his amazing staff at a dental practice that promotes excellence in dental care. My calling is to serve each patient delivering an exceptional experience and being sensitive to each person's unique goals for complete dental health. I have received advanced training and certification to administer local anesthetics to provide comfort for our patients.
Outside of work I enjoy cooking, baking and spending time with my family and friends. I like being out on the water boating, paddle boarding, and kayaking. I also enjoy downhill snow skiing.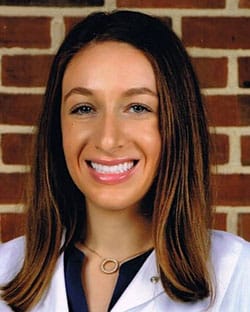 Dental Hygienist
I enjoy interacting with our patients and caring for each one as family. I love working with Dr. Valle and our team because we're so good at what we do! We actively listen to and respect our patients' needs and wants: supporting and encouraging them as they improve their dental health and overall wellness. I work one-to-one with patients, assessing their oral health, reviewing their history, and updating their records. Then I gently and thoroughly clean teeth, offer periodontal care, and educate patients about their dental health. It's important for people to understand why they need to care about their teeth and gums, and how to keep their mouth healthy!
My husband Jeff and I have been married for more than 25 years. We have two daughters, Alyssa and Emma, and an adopted cat, Chuppo, who came from the SPCA. I like cooking for my family, relaxing at Bethany Beach, and traveling the East Coast with Emma's club lax team. I'm also a parent representative with the Archbishop Spalding High School, where I volunteer for various school-related activities.