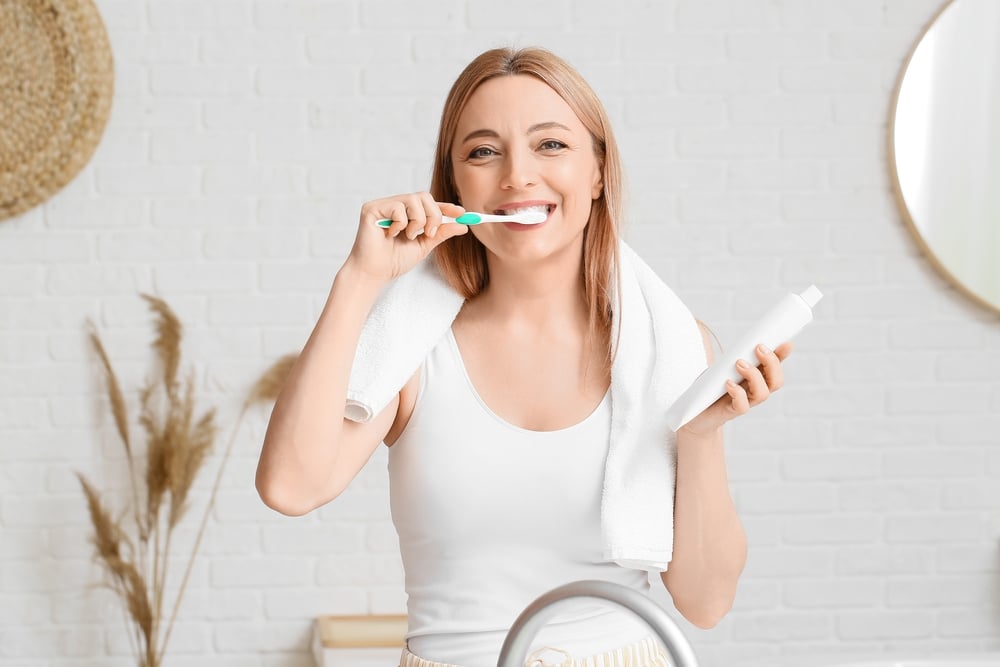 Dental Hygiene has never been more essential than today. In the 21st century, our teeth are constantly exposed to excessive sugar, acids, and oral bacteria. At Dr. Briana Valle P.A., we're committed to giving your teeth a fighting- and winning- chance. With advanced tools and the best talent available, we proudly offer the best dental hygiene in Millersville, MD. 
Our reviews speak for themselves; we prioritize patient care and long-term results above everything else. Our head dentist, Dr. Brian Valle, DDS, has performed dental miracles for the past three decades and has your best interests at heart. 
Ready to experience dental hygiene like you never have? Schedule an appointment today. 
What is Dental Hygiene? 
Dental hygiene is the art of keeping your teeth bright, healthy, and clean. Healthy dental habits keep your teeth looking great while also preventing further problems down the road. Major treatments such as root canals, dental implants, and bridgework are often the result of poor oral hygiene and long-term neglect.
Dental Hygiene Tips
Healthy dental habits are the key to a healthy smile. Simple routines such as flossing or brushing the tongue add up over time. Here are some tips to give you sparkling teeth every time: 
Brush twice a day.

Brushing your teeth before breakfast and before you go to sleep is paramount. Remember- brushing twice a day is the

minimum.

When you properly brush your teeth for at least two minutes twice a day, using circular motions and fluoride toothpaste- you set up your teeth for success. 
Remember the tongue!

Plaque, debris, and oral bacteria can also build up on the tongue. When you brush your tongue, you remove excess waste that could lead to further problems. Besides, a clean tongue equals clean breath. 
Consider mouthwash.

Mouthwash reduces acid in the mouth, cleans hard-to-brush areas, and remineralizes the teeth. Mouthwash is especially beneficial for children and the elderly, who can use an extra cleaning boost. 
Regular dental cleanings.

Regular check-ups are essential for white, healthy teeth. Dentists can remove calculus, clean the teeth, and identify potential issues down the road. It's easier to fill a cavity than to have a root canal. 
Limit sugary and acidic foods.

Sugars, sodas, and syrups dissolve tooth enamel. Constant exposure to sugar can erode teeth, cause cavities, and weaken tooth structure. 
Floss regularly.

Flossing at least once a day will do wonders for your oral health. Flossing stimulates the gums, removes hidden plaque, and lowers inflammation. 
Quit tobacco and smoking.

Tobacco and smoking are severe hazards to oral health. According to the Mouth Cancer Foundation, 90% of people with oral cancer are tobacco users. Protect your dental hygiene, and leave these harmful practices behind. 
Drink water.

Drinking water (especially after each meal) is a natural way to clean the teeth, wash away debris, and improve breath. 
Why is Dental Hygiene Important? 
Dental hygiene is the art of keeping your teeth clean, white, and fresh. Not only do you look better with a white smile, but it'll also feel great. Proper oral habits can prevent cavities, root canals, oral cancer, and other problems. Dental treatments, while helpful, can often be avoided with good dental hygiene and care. 
Investing in healthy teeth saves time, money, and unnecessary pain. Besides, your teeth look great in white! Keep them that way with healthy habits. 
Dental Hygiene in Millersville, Maryland
Dental hygiene has never been easier. Backed by an exceptional team, we ensure white teeth today and forever. Dr. Brian Valle is a proficient dental hygienist with 30 years of dental expertise. If you're keen to think long-term and want the best for your teeth, Dr. Brian Valle P.A. is the way forward. 
Schedule an appointment today for the best results.