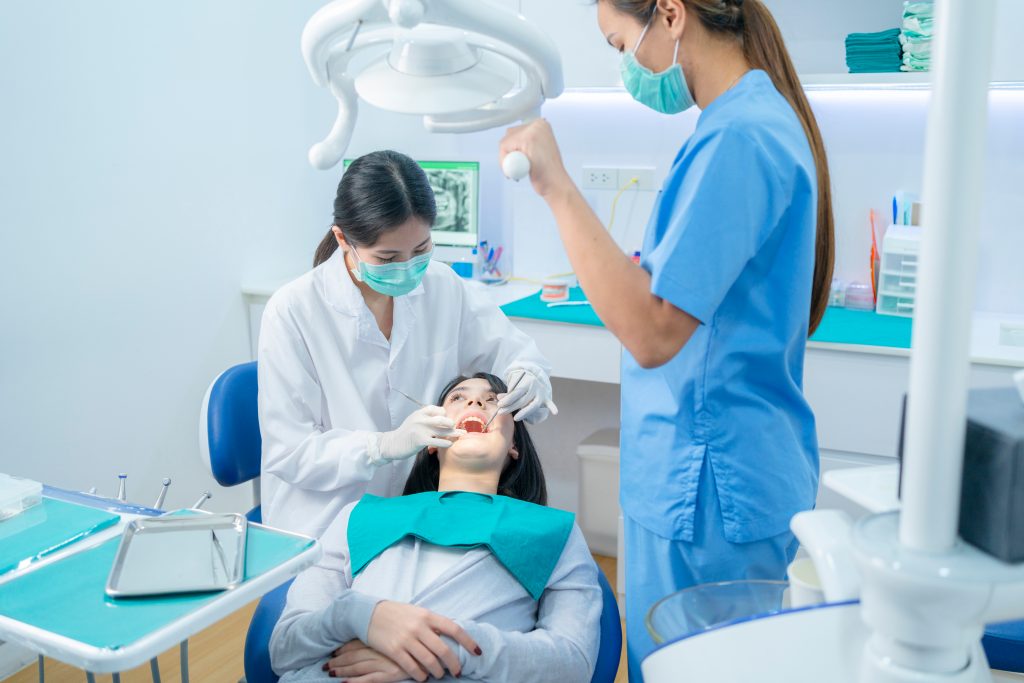 At Dr. Brian Valle P.A., we offer the finest dental fillings in Millersville, Maryland. Whether you're looking to fill a cavity or repair a cracked tooth, we provide the highest quality services at the most affordable prices. Dr. Brian Valle and our team are exceptionally trained and have your best interests at heart. 
Ready for a brighter, whiter smile? Schedule an appointment today and get started. 
What are Dental Fillings?
We use dental fillings to fill cavities, holes, and cracks. Dental fillings are most commonly used to remove cavities and come in various materials. 
What is the Dental Filling Process? 
The process depends on the materials used and the filling's location. Once we confirm you need a filling treatment, we'll schedule an appointment as soon as possible. With dental fillings, there are typically five steps: 
We apply numbing gel and anesthesia to the surrounding gums. 

We remove dental decay with a special drill.

We fill the hole with metal, composite, ceramic, or glass ionomer filling. 

(When we use resin material, we bring out a special light that hardens the layers.) 

We fill and polish the filling. 
How to Take Care of a Tooth-Filling?
After you've had a tooth filling, it's time to take care of it! With proper care, fillings last longer, and you'll protect your teeth from further damage. Here are a few practical tips to keep your teeth healthy: 
Proper hygiene.

Brush twice daily and floss. Mouthwash is also helpful! While we build fillings to prevent further cavities, they're not invincible and can use your help. 

Eat healthily.

Sugars, sodas, and syrups damage the tooth's enamel and teeth. Guard your fillings, and prevent further cavities. 

Be careful with hard food.

Chewing on ice, hard candies, and fingernails can all previous damage fillings and shorten their lifespan. 

Regular cleanings.

We'll clean your fillings and check for damage. If there are any issues, we can treat them immediately. 

Emergency dental care.

Let us know if a tooth filling cracks, breaks, or falls out. We'll treat you as soon as possible. 
Commonly Asked Questions: 
Got questions? We have answers:
Are dental fillings safe?

Yes! All dental fillings are FDA-approved. 

Can you brush your tooth after a filling?

Yes! 

How common are fillings?

Very common. The average American adult has three fillings. 

How long do dental fillings take?

20-60 minutes.

What is the difference between fillings and crowns?

Crowns treat more severe issues, while fillings fix minor tooth decay. 

What are the best dental fillings in Millersville?

Dr. Brian Valle, P.A.
Dental Fillings in Millersville, MD
At Dr. Brian Valle P.A., we pride ourselves on offering the best dental fillings. Backed with the most advanced tools and over 30 years of experience, Dr. Brian Valle has treated thousands of smiles. You can read our high ratings here. 
Schedule an appointment today for the best dental fillings in Millersville, MD.