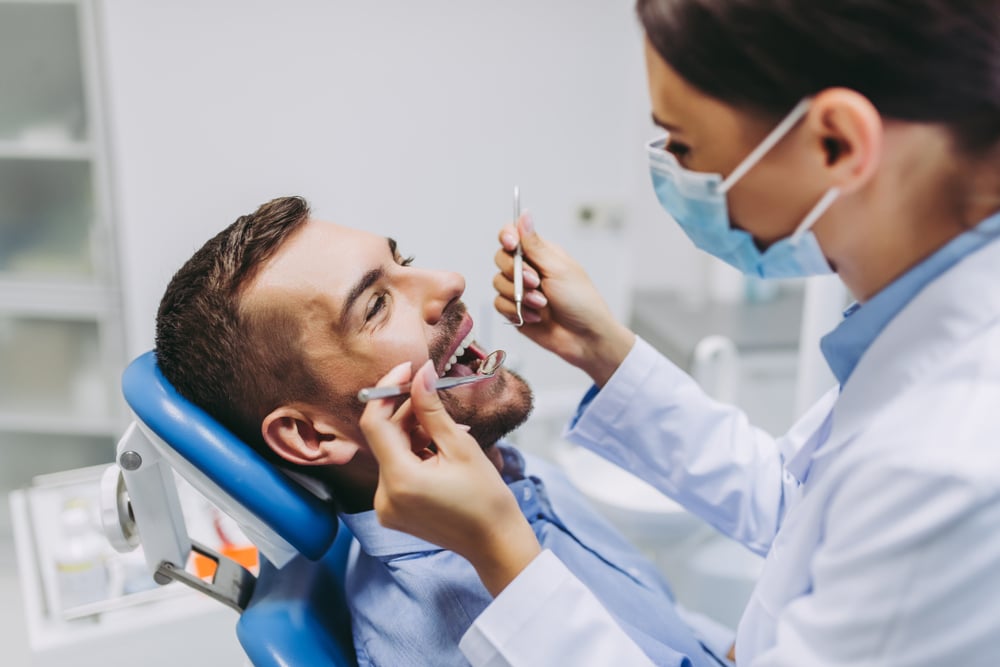 The primary objective of general dentistry is to assist patients in maintaining a healthy mouth and smile. We would rather provide patients with minimal, preventive care than watch them endure more intensive treatments for a problem that was not dealt with promptly. We want to ensure that your oral health is at its best and benefits your body's overall health. You might not be aware that dental health is crucial in preventing several chronic general health disorders like kidney disease, diabetes, and cardiovascular disease. At Dr. Brain D. Valle P.A., your Millersville dentist, we offer our patients a full range of general dentistry services to ensure their overall health.
What is General Dentistry?
General dentistry is the branch of medicine concerned with diagnosing, preventing, and treating diseases of the teeth and gums. A wide variety of comprehensive preventative, diagnostic, and restorative dental services make up general dentistry. While general dentistry encompasses all of these aspects, our method of providing dental care is far from conventional. We are here to monitor and treat oral health concerns to keep you and your mouth feeling and looking fantastic. Our welcoming practice's staff, led by dentist Dr. Brain D. Valle, takes great care to constantly offer the most relaxing, enjoyable, stress-free, gentle, and convenient experience possible.
What are the Benefits of General Dentistry?
General dentistry can offer many benefits to patients. It can help to prevent or treat a wide range of dental problems. It can also improve the appearance of your teeth and smile. General dentistry may be right for you if you want to improve your oral health. Other benefits include:
Preventative Care

Multiple Dental Services

Early Detection

Routine Care Under One Roof
Our General Dentistry Services
Whether you require regular dental checkups and cleanings to eliminate plaque and tartar accumulation on your teeth and gums, Millersville dentist can help you effectively handle the problem. Dr. Valle is a general dentist who has received extensive training in all aspects of dentistry. He can offer you and your family a wide range of dental services rather than specializing in just one, including:
We think that the most attractive smiles are always those that are healthy. We can help you avoid major dental issues through the wide variety of general and preventive dentistry services we provide by making accurate early diagnoses and treating oral health concerns before they worsen. To benefit from our services, schedule an appointment right away.